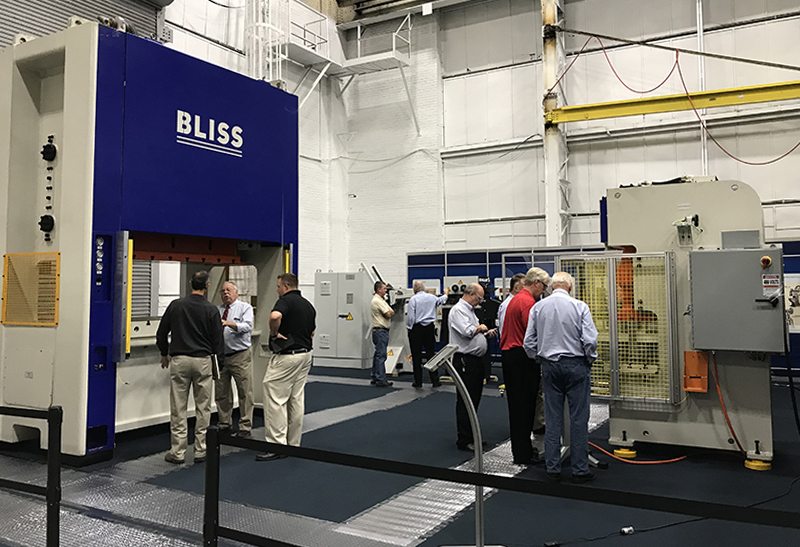 The new Bliss presses have been engineered to provide high levels of performance, functionality, and reliable operation under demanding conditions. They contain a rigid, fabricated steel frame which helps to maintain better accuracy and provides increased tooling life by minimizing deflection.
Bliss presses are now available in stock with both standard and high-speed models. They also come with a full one year warranty for parts and services from BCN Technical Services. Click below to receive a quote to build your next Bliss press today!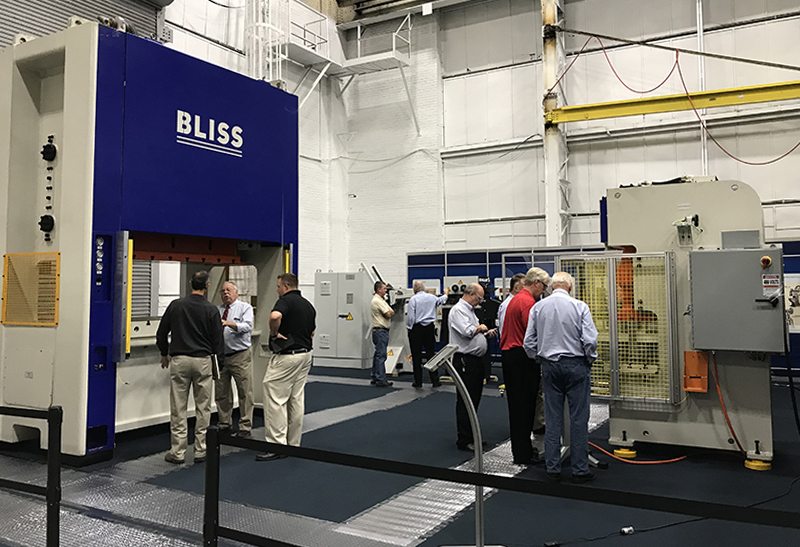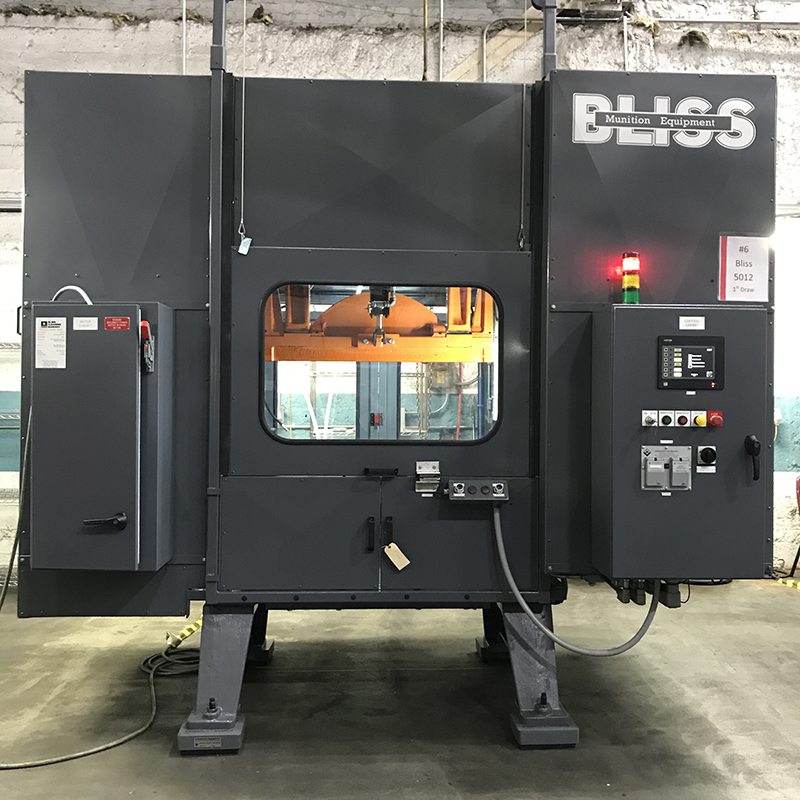 Bliss Munitions has been a trusted supplier of equipment to the ammunition manufacturing industry for many years. Whether it's one piece of equipment or a turnkey solution, Bliss Munitions has the equipment you need to produce the best products. Built on proven capabilities Bliss Munitions can provide a wide variety of presses including cupping, case, bullet, cartridge, cleaning, pickling, annealing, loading, and inspection equipment.
Bliss Munition is also capable of providing service, parts, and modernization for ammunition equipment across the industry.
Click below or contact us to learn more about the state of the art solutions we provide for the ammunition industry for the past decades.
BCN Technical Services
1004 E State St  Hastings, MI 49058
Sign-up to receive sales, updates and important information from Bliss Clearing Niagara Technical Services.
Hours of Operation Monday–Friday: 8 a.m.–5 p.m. Saturday–Sunday: Closed